HAMP / NARVAL
HALO Microwave Package (HAMP)
Representation of cloud and precipitation processes is one of the largest sources of uncertainty in climate and weather predictions. This project aims at exploring the potential of the novel HALO microwave package (HAMP) for airborne cloud and precipitation research. HAMP is a unique combination of a 23 channel microwave radiometer and a cloud radar.
To make HAMP a valuable research instrument, synergistic retrieval algorithms are developed which convert the measured passive and active microwave signals into profiles of temperature, humidity and hydrometeor content with corresponding error estimates.
Observations from the NARVAL campaign are used to demonstrate the benefit of HAMP for model development by revising the frequently used model assumption that shallow convective clouds do not precipitate.
Specific research goals are to
derive thermodynamic (humidity and temperature profiles) and hydrometeor properties from multi-channel microwave radiometer and cloud radar and quantify their uncertainties
characterize the added value of HAMP in addition to existing observational platforms, i.e. satellite sensors and ground based remote sensing sites
analyze how HAMP can be used to bridge the various temporal and spatial scales of ground based sites (point measurements), satellites and models (large scale spatial averages)
demonstrate the potential of HAMP by studying cloud precipitation interactions in two dedicated regimes: postfrontal convection over the North Atlantic and trade wind cumulus convection over the sub-tropical Atlantic
assess the potential of HAMP observations to develop cloud microphysical parameterizations and to enhance satellite retrievals

NARVAL Mission
NARVAL (Next-generation Aircraft Remote-Sensing for Validation Studies) aims to explore the use of HALO as a remote sensing aircraft for retrieving the state of the atmosphere with particular attention placed on moist processes and composition. The study uses a combination of airborne remote sensing, and in situ measurements to address two main questions:
Can the rearch aircraft HALO be configured as a remote sensing vehicle in a manner that provides new and quantitative insights into the development of moist processes in the atmosphere?
To what extent are shallow cloud regimes, both in the trades and in the cold, post-frontal regions of extra-tropical cyclones, precipitating?
The NARVAL flight campaign took place in winter 2013/2014 and consisted of flights over the arctic North Atlantic as well as flights to Barabados where the MPI-M is operating a ground based cloud observatory.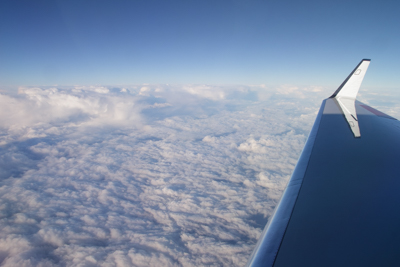 Duration: 2010-10 - now
Sponsor: Deutsche Forschungsgemeinschaft (DFG)