Webcam Geomatikum
The roof top of our 85 m tall Geomatikum allows a beautiful view over the city of Hamburg.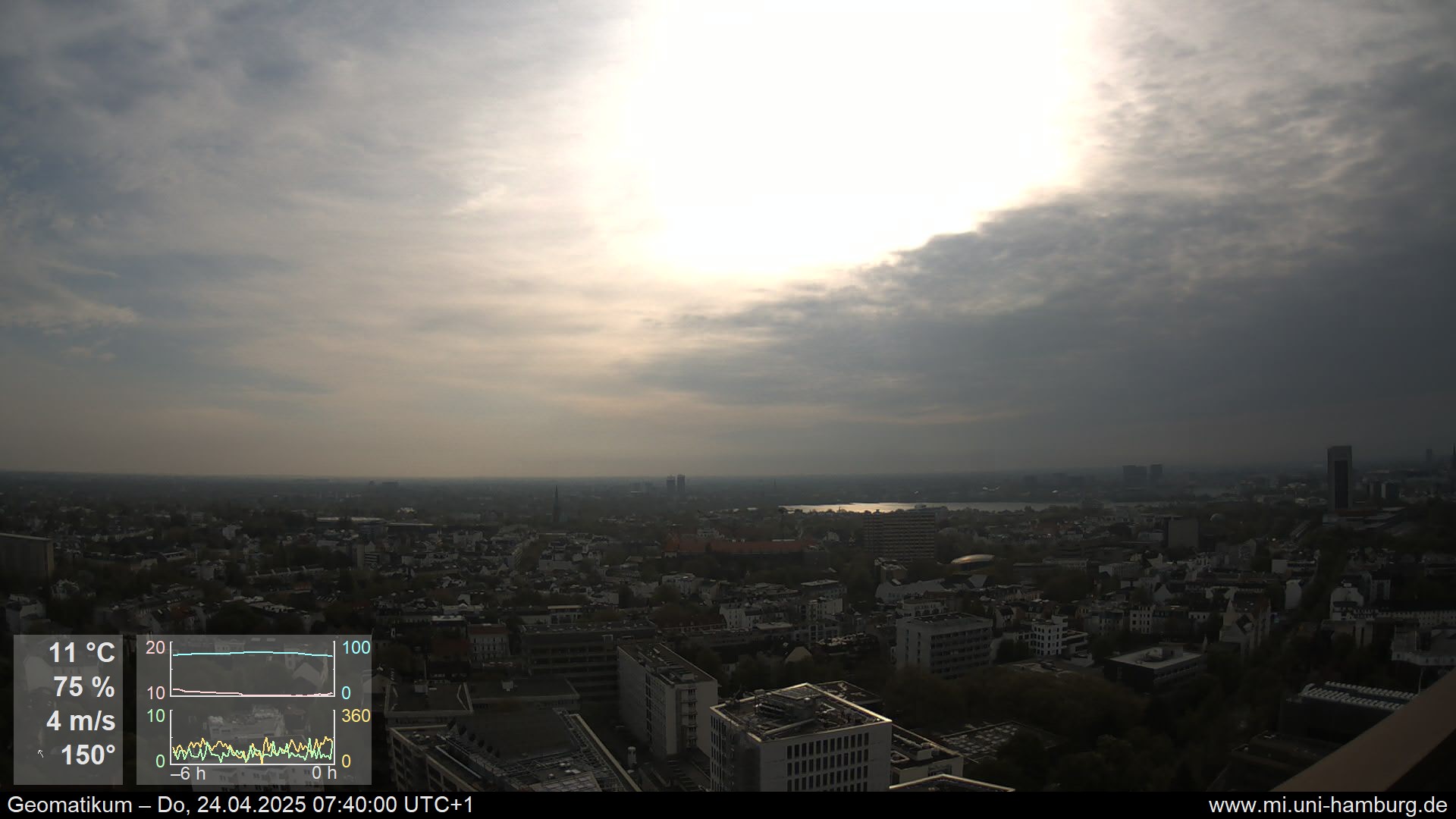 In the foreground you can see further buildings of Universität Hamburg at the Campus Bundesstraße. A bit more in the back the Philosophenturm and the Audimax at the central Campus, and behind that the Alster lake. At the left margin you can see one of the Grindel buildings, and at the right margin the Dammtor station and the Radisson Hotel. (Feb 2023, unless we changed the orientation of the camera.)
The weather data in the lower left corner (air temperatue, relative humidity, wind speed and direction) is measured by our weather station on the roof top of the Geomatikum, 85 m above street level.